Promotional Post Card Invitation
1920's Crosley Radio
1¢ Pre-printed U.S. Postage Card
---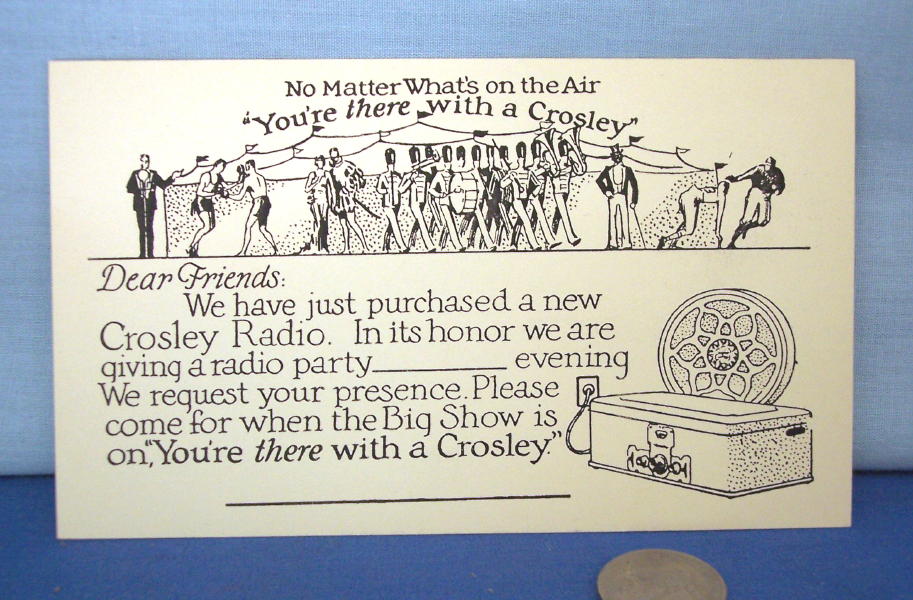 This 1920's post card is in PERFECT CONDITION. The back has an invitation to a Crosley Radio Party. It Starts out with, "No Matter What's on the Air ! You're There with a Crosley". Then there are graphics depicting Prize Fights, Dancing, Parades, Entertainment and Football.
The 1920's was the first decade when radio could be heard in the home. These cards were given to new customers of a new Crosley Radio to get a discount. All they had to do was send out 10 cards to invite their friends and relatives over for a party to listen to their new Crosley Radio. This is how they promoted the new media of Radio, with a block party. Be the first on your block to buy one and demonstrate it at a party and they gave you a slight discount.
It starts out, "Dear Friends; We have just purchased a new Crosley Radio. In it's honor we are giving a Radio Party _________ Evening. We request your presence. Please come for when the Big Show is on, "You're There with a Crosley". Then it shows an illustration of their latest 1920's model with their "Dynacone" type F Speaker reproducer. It looks like a primitive 1920's Tube Radio. Slight age fading/yellowing, otherwise, PERFECT, UNUSED CONDITION! We only have a couple dozen. They were in an envelope under a drawer in a desk that came from an old Radio Store.
Here is a shot of the front with the Pre-printed US postage on it.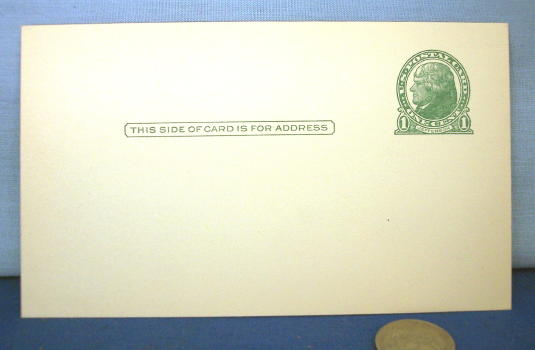 ---