Hulting Dependable Hybrid Seed Corn
Paper Seed Corn Bag
28 Lbs Genesco, IL ~ 1930's
---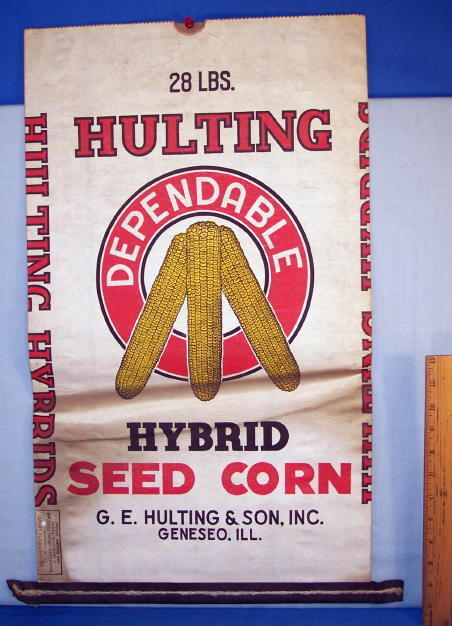 This 5 ply heavy duty paper bag is typical of the prewar seed bags used by farmers to plant their fields. Fantastic Graphics. Typical Barn grime, easily removed with soft cloth and soapy water. No Rips, tears, holes, etc. When you clean it up it is in Perfect Condition. 26 inches by 15 inches. Phenomenal graphics of 3 ears of corn on the front.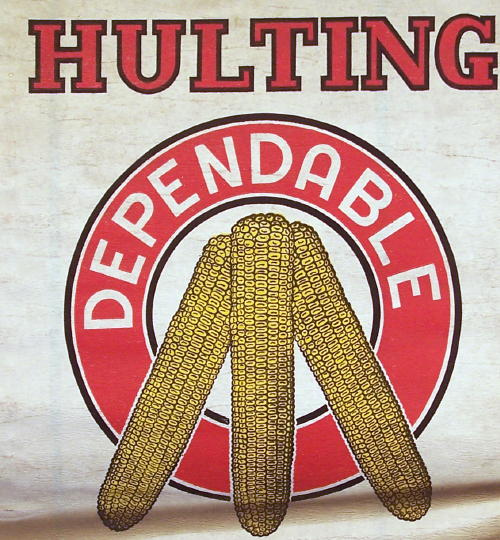 The back features a center fold line for a field marker to make all the rows exact. A handy feature with the planting equipment they had in the 1930's.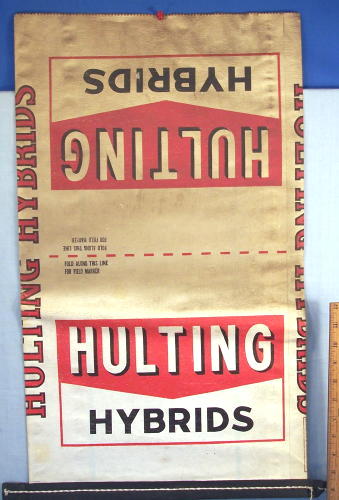 We found about a dozen unused bags in an old granary slated for demolition. Never filled or used, they are durable, and clean up nicely. Some AG collectors prefer the original barn dust, so we let you clean them if you want to. They are heavy. 1 Lb. Mailing weight. Buyer pays Priority Mailing depending on Zip Code.
---