Novelty Cigarette Dispenser ~ Classic
Smoking Donkey
Cigarette Comes Out His Ass
---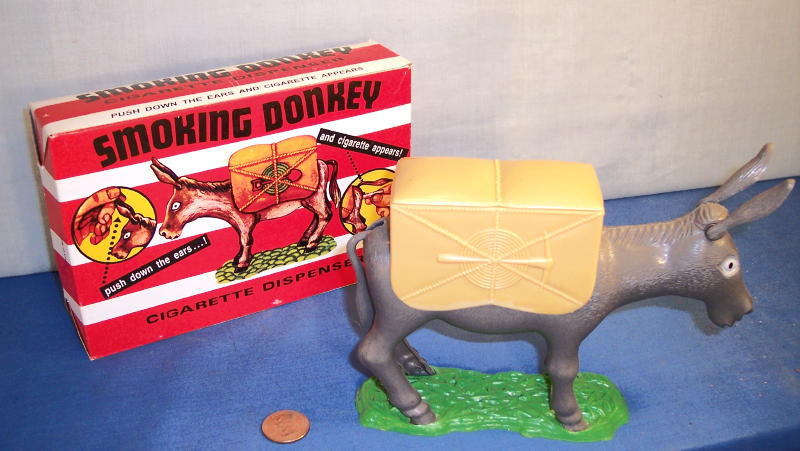 This Classic Novelty first appeared in the early 1950's and was stocked for 35 years. It's a plastic Donkey, 5 inches high and 8 inches long. It has a backpack that will hold a whole pack of smokes.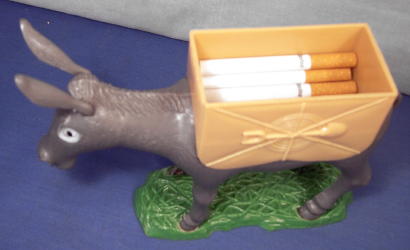 It is old original stock, and comes in the store box. Never been opened. Set it on your coffee table or smoking stand, and it looks like classy décor.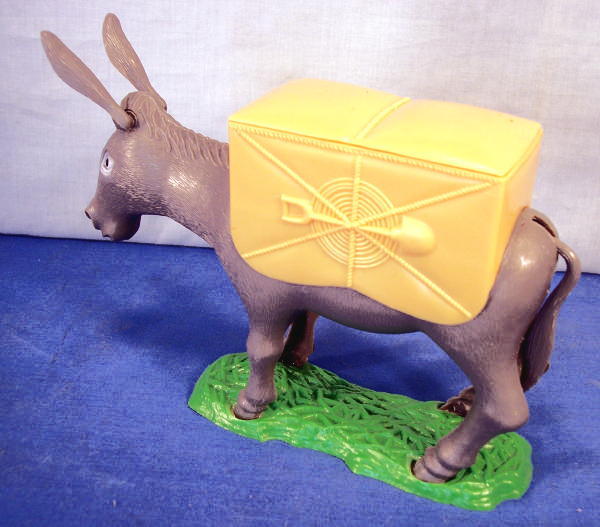 Press down on his ears, and WHOOPS ~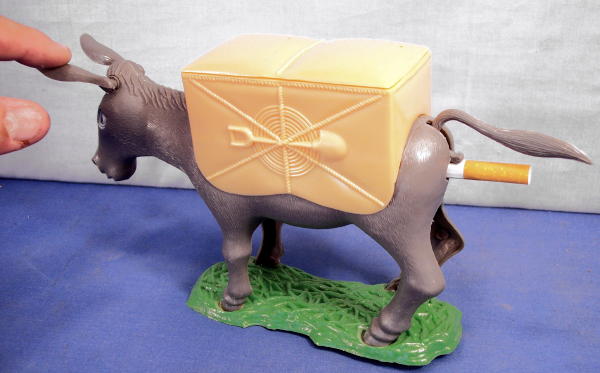 His tail lifts up and A cigarette pops out his ass to everyone's amusement!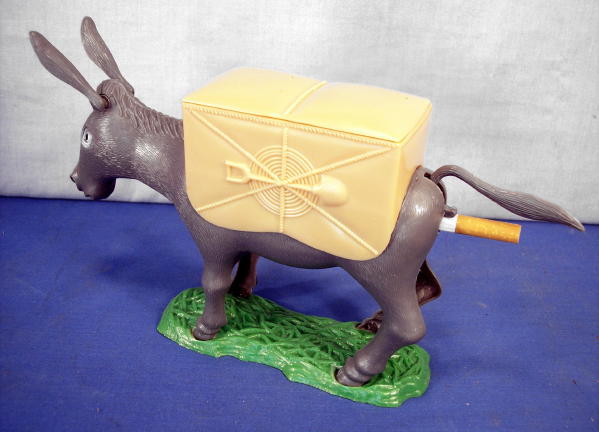 This all time classic dispenser is remembered by many. You'll get a lot of laughs, and the backpack lid acts like a humidor to keep your smokes fresh.
We pack it securely and send it First Class U.S. Postal.
---
Notice :
This item is a genuine vintage toy designed in an era when there were no safety standards. It probably contains, or is, a choking hazard, and probably includes other features that are not suitable for children to play with. It is not being sold as a toy for a child to play with, but as a genuine vintage collectable item for adults.
---