Pin Up ~ Nude Girls
Mechanical Novelty Viewer 1950's
8 Different Indexing Photos
---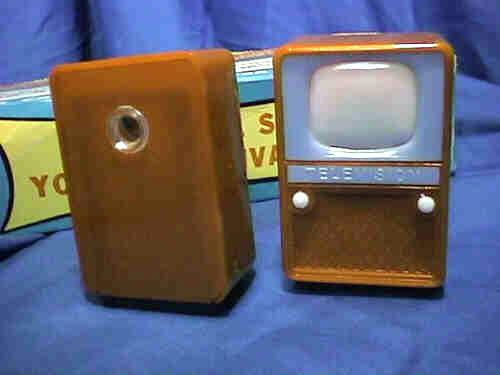 This neat little Multi-Pose Viewer is disguised as a small TV set! Look through a lens on the back, and get an "EYEFULL"! Click the button on the bottom and the internal mechanism indexes to the next color photo, Eight Photos in all! The 8 different color transparencies are of partially nude women with hair styles that would put it in the late 50's to early 60's. Here is a macro photo taken a few inches from the lens to get an idea of the images.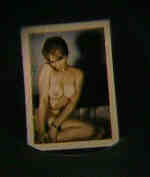 The actual image is much clearer, brighter and larger when placed to the eye. The unit stands 2 ¼ inches tall and is 1 ½ inches wide and an inch thick. Here is a photo of the display box they came in. You do not get the box.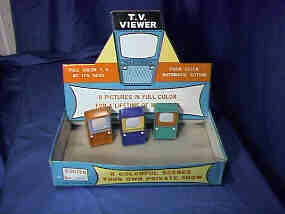 You get one viewer with 8 different individual poses in Perfect Condition! Rare survivor, Unique find! Found in an old closed up dime store in a small town. We pack it securely and send it First Class U.S. Postal.
---
---