Kilgore # 533 Cap Gun Paper Caps
Round Stick-On Caps
1950's Box of 3 Rolls
---
This Kilgore classic is designed for shell type cap pistols. It says on the box, "Sticks on Like a Postage Stamp". An unopened box of 120 shots is a rare survivor. Here is the unopened master box we found in a Dime Store warehouse.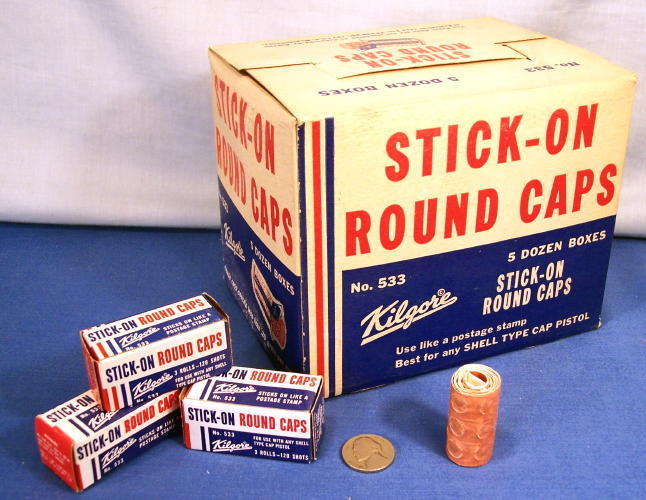 See Photo Below

You are getting one unopened standard box from this master box containing 3 rolls of paper caps as shown below. The round caps punch out of the roll and lick & stick to the back of the bullet similar to Greenie Stick-M-Caps. They come in the traditional Kilgore Red, White and Blue box. These caps are over a half Century old and might not all fire or be as loud as fresh caps, But they are in Perfect Condition.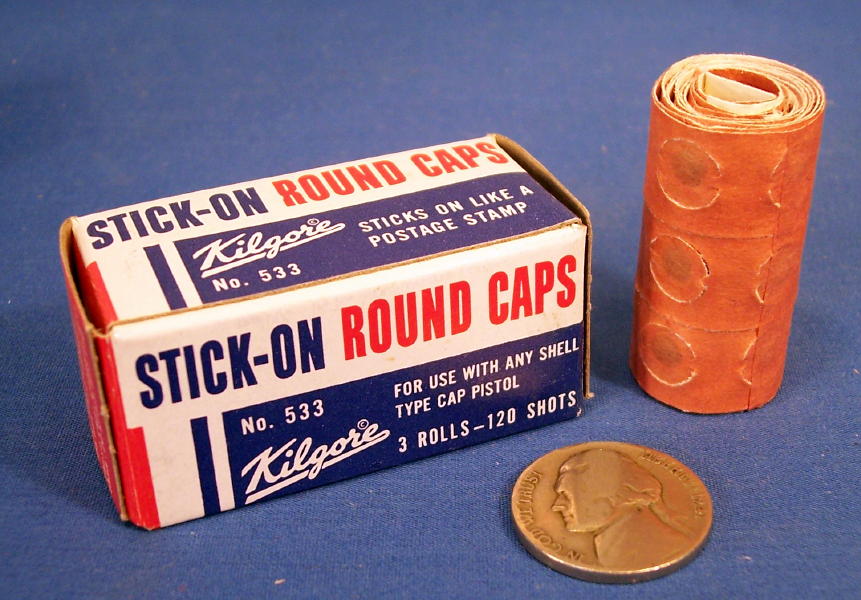 You Get One Unopened Box. We Only Have 5 Dozen Boxes.
---
Notice : This item is a genuine vintage toy from an era when there were no safety standards. It probably contains, or is, a choking hazard, and probably includes other features that are not suitable for children to play with. It is not being sold as a toy for a child to play with, but as a genuine vintage collectable item for adults.
---