All Tin ~ Lithograph Farm Illustration
J. I. Case Milk Can
Vintage Farm Scene with Old Tractors
---
This exceptional tin milk can has a removable lid. It's 6 inches tall and 3 ¾ inches in diameter. Impressive attributes make it look just like a miniature old milk can. Riveted Side handles, Tapered head, removable lid. Functional for storage as a can.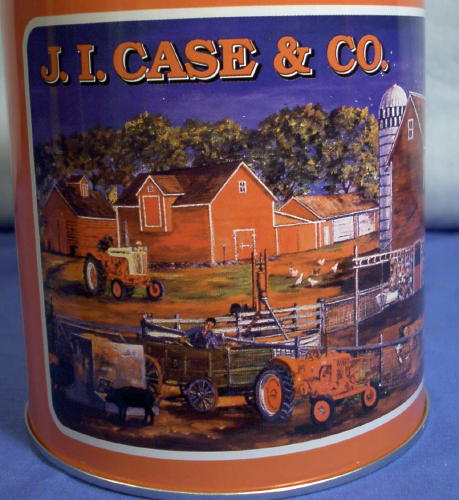 See Photos Below
The litho Case graphics are phenomenal! Classic evening farm yard scene with red barns and 2 J. I. Case tractors. One is hooked to an old wagon. The recessed lid says J. I. Case with the traditional Hawk on top of the globe.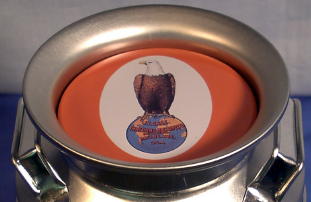 See Photo Below
This is an impressive tin! We pack it securely and mail it to you First Class U.S. Postal.