Paper Rifle Targets Assortment
1950's Sears Roebuck & Co.
10 Different Targets
---
This set of 10 targets was part of a selection of paper targets sold by Sears Roebuck & Co. in the 1950's. All are 6 by 9 inches. Included are 1 each, 10 different, including a special Sighter target for aligning your rifle sights. The other targets are; the Turkey target, the Groundhog target, the Raccoon target,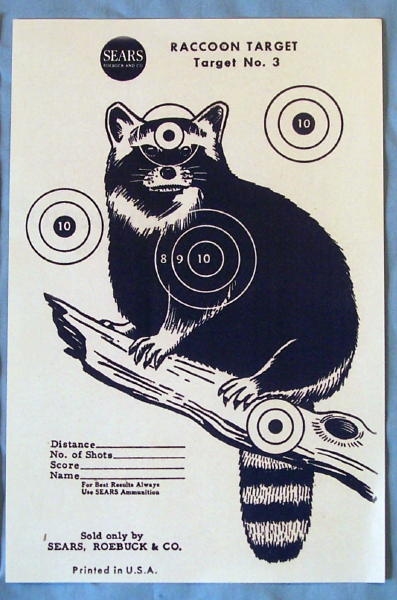 The Fox target, The Rabbit Target, the Squirrel target, the Rail Bird Target, the Standard Concentric Circle Target and the Black Crow Target!
See Photo Below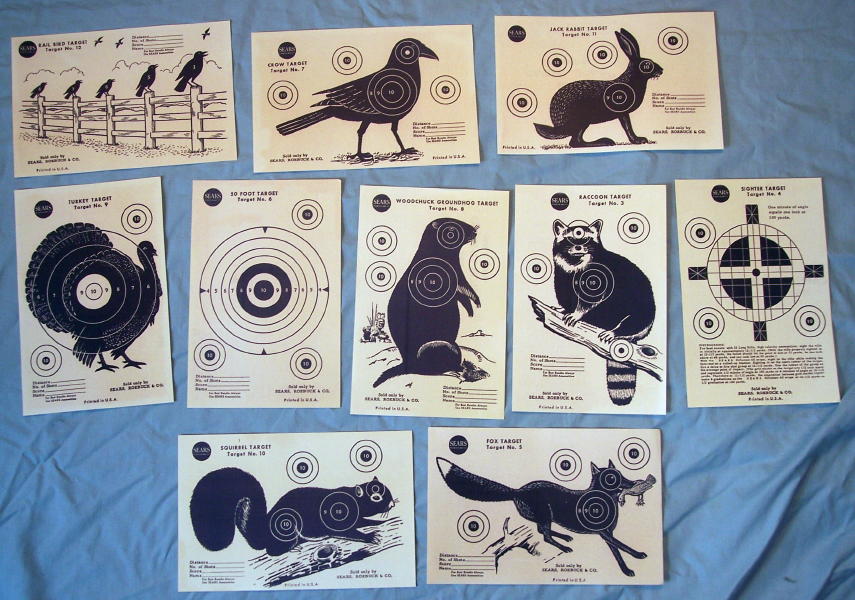 The special sighter sighting target has special grid work and instructions for adjusting sights to compensate for bullet slug drop vs. distance. Vintage targets like these are getting hard to find. Minor age fade patina, otherwise they are in Perfect Condition. All 10 targets go for one money, You get the set. We pack it securely and mail it to you First Class U.S. Postal.