Classic Multiuse Prank Device
Double Sided Suction Cup
Sticks Cup to Saucer ~ Etc.
---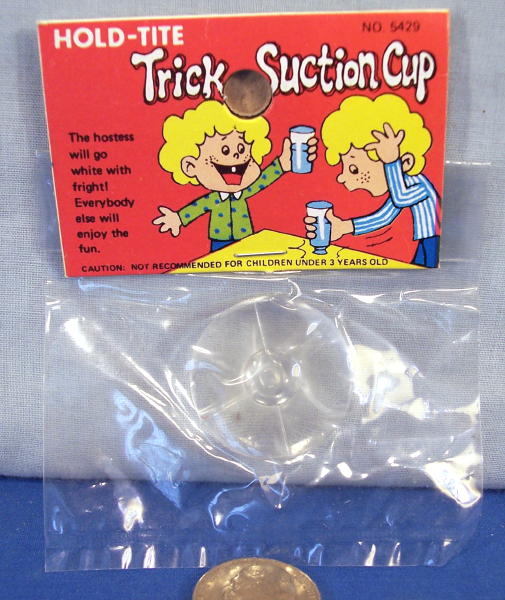 This clear, double sided suction cup, is the basis for many different practical jokes. The most common is to place it on a saucer before the coffee cup is set down. The victim lifts the cup and the saucer goes with it! Stick a plate to the side of a car, or the gravy container to the plate. It's hilarious!
NOTICE: This vintage prank is being sold only as a novelty. It is an item that was used from an era when there were no safety standards for this type of merchandise. It can be dangerous to startle someone with a weak heart condition. It probably contains, or is, a choking hazard, and probably includes other features that are not suitable for children to play with. Misuse of this can really piss some people off. These type of gags have precipitated lawsuits. Buyer uses at their own risk.
---