Classic Novelty Gag Prank
Rubber Dog Shit
Realistic Dog Crap Turd Replica
---
This classic prank goes back several centuries. Leave it on the carpet or sidewalk or anywhere in between. It's effect is spontaneous and hilarious! It looks like an actual Dog Turd. One piece of brown rubber, about 4 inches long, 1 inch in diameter, and a slight curve and surface features that make it look like the real thing.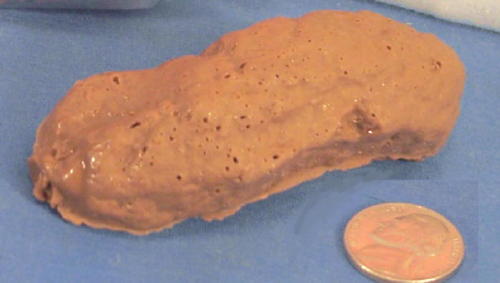 Before they had rubber, they would use a stick and mud, this gag has been fooling them for centuries! This particular version is from the late 1970's. Still sealed in the factory bag. Called "Party Pooper" on the front of the top tag, the back recommends, "Place it on the toilet seat as per illustration on other side". We bought out an old Magic and Novelty shop and got a lot of strange merchandise, including a large quantity and variety of gags like this.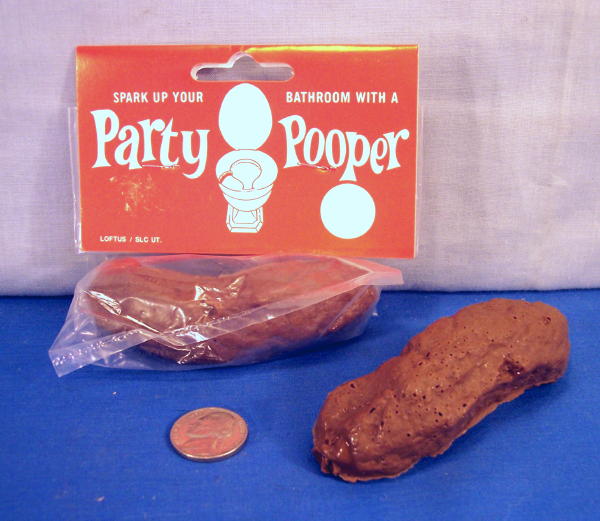 I overheard someone once say they could sell dog crap on the Internet, so I thought I would sell our stash.
---