Double Tailed Nickel ~ Precision Magicians Apparatus
"Not to be Used for Gambling"
"Actual Double Tailed Nickel"
---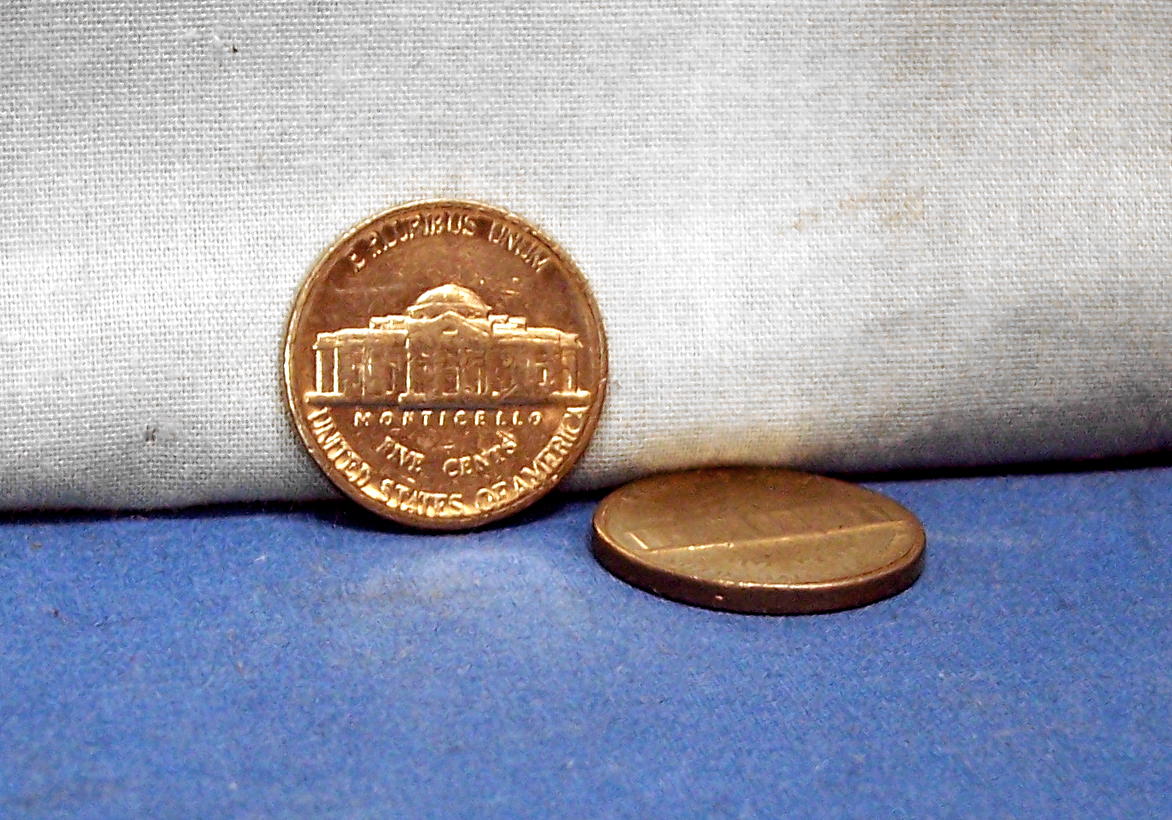 ---
The Photo says it all. A precision magicians apparatus made by one of the large magicians device manufacturers. Both sides are identical. No matter how you flip it, it comes up "Tails". Two are shown in the photo so you can see both the edge and the face. You are only bidding on one.
Not to be Used for Gambling