Prank Que Ball Has Off Center Weight
Wobbly Que Ball
Ball Won't shoot Straight
---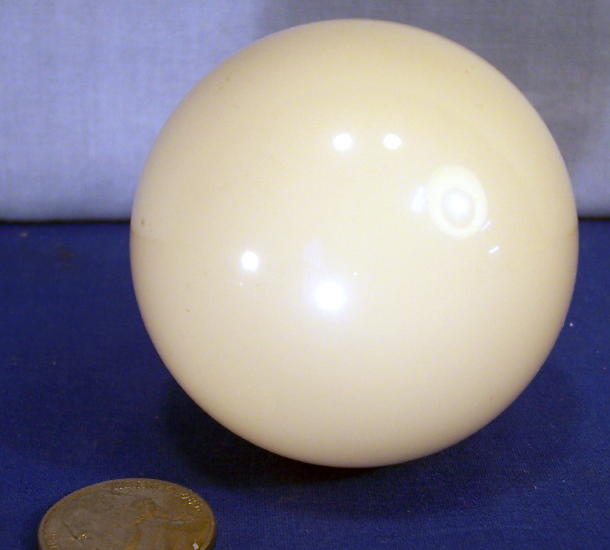 This specially made Que Ball has an off center weight inside it. It looks like the real thing, but when you hit it wobbles and wanders in every way except a straight line! Hilarious Gag when the guys are over playing pool ~ especially if the wife slips it in the game!
NOTICE: This vintage prank is being sold only as a novelty. It is an item that was used from an era when there were no safety standards for this type of merchandise. It can be dangerous to startle someone with a weak heart condition. It probably contains, or is, a choking hazard, and probably includes other features that are not suitable for children to play with. Misuse of this can really piss some people off. These type of gags have precipitated lawsuits. Buyer uses at their own risk.
Buyer pays for 1 Lb Priority Shipping based on Zip Code.