1940's & 1950's
Old Seed Packets
Set of 5 ~ Flower & Vegetable
---
These interesting seed packets are from the post war era in the Midwest. The Tomato is from R.H. Shumway Seedsman, Rockford Illinois. The others are from the Condon Bros. Seedsmen, Rock River Valley Seed Farm, Rockford Illinois.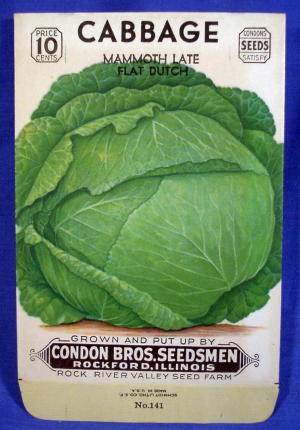 See Photo at Bottom of Page
They are Cabbage, Matricaria Yellow and White Flowers (Feverfew White Gem), Celosia Kardinal Red and Yellow Flowers and Celosia Toreador Red Flowers. They very in price from 10¢ a packet to 15¢, 25¢ and 40¢. All are unused, Never Filled, Perfect Condition!