Keepers of Vintage Techniques and Technology ~ Creators Of Tomorrows
eSnarf.com
Innovators of Cutting Edge Solutions and Marketable Creative Visions
---
Resourcefulness and 40 years Experience ~ Our Biggest Advantage!
Engineering Prototype Services
Pecatonica, IL.
We Build things that can't be Made ~ Fix things that can't be Repaired and Restore things that are too far gone!
---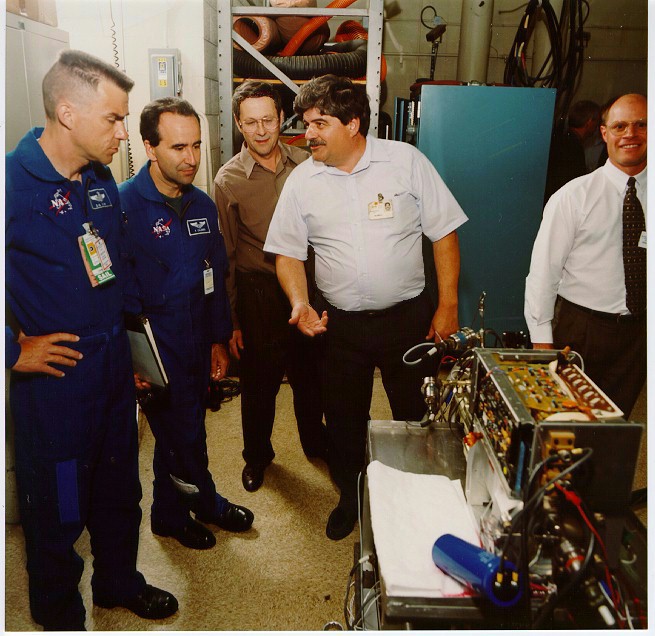 Ed Smith (center) explains to NASA Astronauts A 250 HP Hydraulic Spacecraft Actuator System
---
Master Senior Research Specialist ~ Edward W. Smith
High Power Electronics ~ Traction Motor Drives, Terrestrial and Space Applications
Several Patents ~ Visionary Engineering ~ Prototype Manufacturing ~ Consumer Marketing
We Combine Technology with Marketing to Design items that SELL!
---
Consultation available. We have our own capital $$$ for project Development or will work with your people on specific problems and troubleshooting. We Love a Challenge! We Sell Solutions!
Contact at info@esnarf.com