1950's & 60's ~ Hong Kong
Smoking Monkey Toy
Puffs Smoke Rings ~ Includes 5 Special Cigarettes
---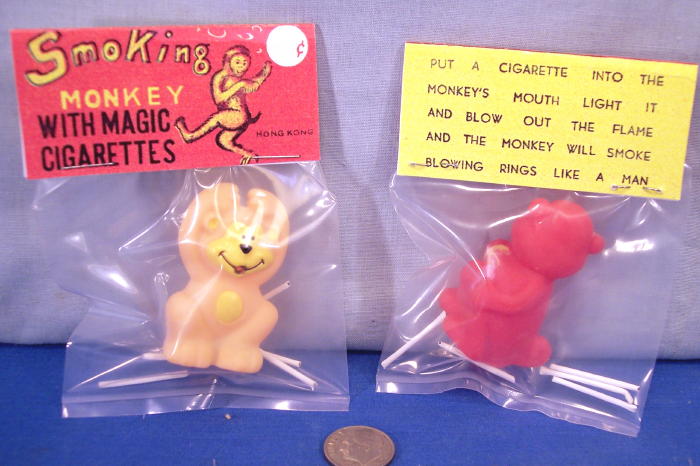 These little guys are hilarious to watch. There is NO TOBACCO, but a mixture of incense separated by a small propellant that makes it look like they are smoking cigarettes. They huff and puff and make smoke rings. Difficult to catch on camera, but they blow about 10 smoke rings per cigarette, lasts about a half a minute. Here are some shots where my camera finger was almost fast enough;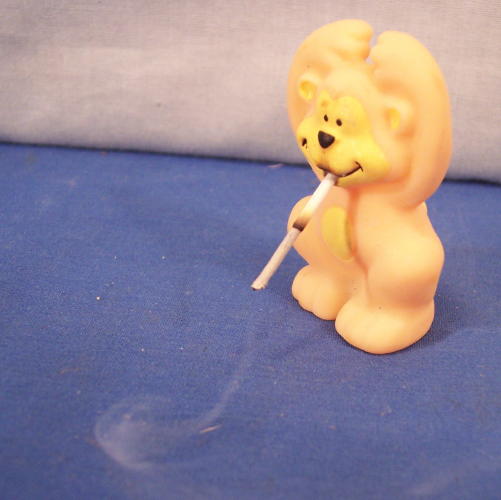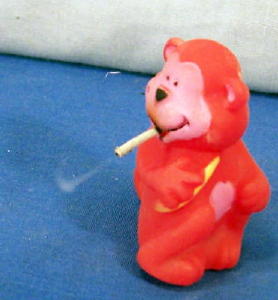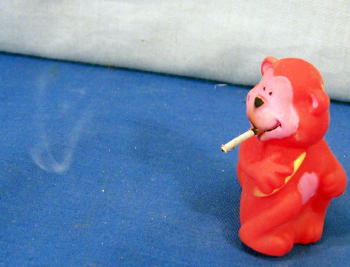 They come in a variety of colors and poses, sent at random. Extra special cigarettes are available in packets of 20. Left over from an old dime store that has been closed since the 1970's. Fun to watch.
To see them in action on You Tube, Click Here,
---
Notice :
This item is a genuine vintage toy from an era when there were no safety standards. It probably contains, or is, a choking hazard, and probably includes other features that are not suitable for children to play with. It is not being sold as a toy for a child to play with, but as a genuine vintage collectable item for adults.
---